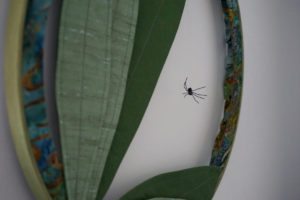 I'm a front-end generalist, working with development, integrations, testing, and analytics. I enjoy the combination of technical challenges, problem solving, and continuous learning web development provides, the magic of seeing my dry code files converted to colorful, interactive websites, and even the random element. Off-hours, I learn about topics outside my job description, create bloggable examples of tools and techniques, and develop in-browser games, animations, and little utilities.
Links Here and Abroad
As of May 2016, I am part of the King Arthur Flour front-end web development team, where I write JavaScript, Sass-enhanced CSS, and HTML. I've been able to play with a variety of tools including Grunt, Jekyll, WebdriverIO, and the Google API Python client. I also spend a lot of time in Google Analytics and Google Tag Manager, and got my GA Individual Qualification certificate in March 2017.
Previously I was a partner with Aquilino Arts: One-Size-Fits-One Design, where I created custom WordPress themes and standalone single-page websites, taught clients how to maintain them, and curated the Aquilino Arts' Pinterest page.
On this blog, rweber.net, I share my projects as well as code snippets, advice, resources, and potential gotchas. My philosophy is: understand it deeply and you can do anything with it. Blogging about topics is one way I deepen my understanding of them.
You'll find most of my finished solo pieces at my GitHub account or in posts tagged Portfolio here.