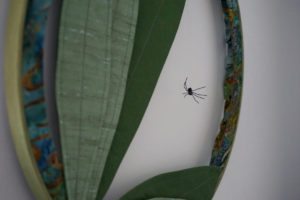 I am interested in PHP-based full-stack web development, from SQL to JavaScript, though I spend much more time in the top half of the stack. My off-work development time lately is largely devoted to games.
Links Here and Abroad
As of May 2016, I am part of the King Arthur Flour front-end web development team, where I write JavaScript, Sass-enhanced CSS, and HTML. I also spend time in Google Analytics and Google Tag Manager, and got my GA Individual Qualification certificate in March 2017.
[Incidentally, while I found the King Arthur listing by going directly to their page, in my job hunt the most useful job sites were Authentic Jobs (great filtration options) and, to a lesser degree, the Stack Overflow jobs page.]
Previously I was a partner with Aquilino Arts: One-Size-Fits-One Design, where I created custom WordPress themes and standalone single-page websites, taught clients how to maintain them, and curated the Aquilino Arts' Pinterest page. I still add to Pinterest once in a great while.
On this blog, rweber.net, I share code snippets, advice, resources, and potential gotchas I learn or develop in my projects.
You'll find most of my finished solo pieces at my GitHub account or in posts tagged Portfolio here.
Rebecca + Tech
I've been programming on and off since the mid-nineties, making websites casually since about the year 2000 and more seriously since about 2010. I enjoy the combination of technical challenges, problem solving, and continuous learning web development provides, the magic of seeing my dry code files converted to colorful, interactive websites, and even the random element. I have heard others lament the variability of load order and speed when rendering a website, but I don't like to play chess – I like to play cards.
Relatedly, I'm obsessed with progressive enhancement – if it doesn't work with JavaScript disabled, there had better be a darn good reason. In fact I want it to just work, period. If AJAX has loaded content I might reasonably expect to bookmark, it should have its own address. If I hit the tab key I should be able to clearly progress through links on the page. Any browser on any device, from iOS Safari to Lynx to the newest Chrome to a screen reader to Internet Explorer (8 and up; let's not go crazy here), should give me a usable, navigable experience.